Wood Restaurant Booths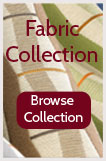 When looking for high-quality seating with lasting durability, wood booths are a great option. Many restaurants use booths as part of their seating arrangement for a variety of reasons, including the intimacy they promote, the ease and comfort provided to guests, and the stylish appeal they help create. While booths are available in a variety of building materials, wood booths offer beauty and style that is both traditional and classic while maintaining a fresh, modern attractiveness. We offer a range of wood restaurant booths to choose from when looking to outfit your restaurant with this reliable seating option. All of the booths we proudly feature have been made with the highest standards of quality manufacturing for a sturdy piece of commercial grade furniture. Made with such exceptional materials as solid oak and maple in a variety of finishes to choose from, every option has been built with longevity in mind for a seating investment you can trust. In addition to the durability of the carefully constructed wood frames, many options come with the extra comfort of optional upholstered cushioning.
Cushioning is made of Hi-Resilient foam inserts for superior comfort and a variety of customizable options, including colors, patterns, and materials. While all of the wood restaurant booths we offer share the same hallmarks of rugged quality and relaxing comfort, they all offer vastly different styles.

Whether looking for a traditional appeal of a classic booth with no upholstery to show off the beauty of the wood, a chic design with a higher back for increased privacy for guests while dining, or a metropolitan option with a smooth backing for sleek style, we have the diversity you need to find the seating that is just right for your business.
At Missouri Table & Chair, we are always here to help you find the best commercial furniture to meet your specific needs. If you have any questions about any of the exceptional options we offer, feel free to contact us for further assistance. The success of your business is important to us. Let us be a part of your success story with our affordable, high-quality commercial furniture today!