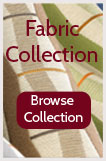 At Missouri Table & Chair, we understand the importance of quality restaurant furniture. We offer heavy duty commercial bar stools built to withstand the strain of a busy restaurant lifestyle without sacrificing any of the beauty you've come to expect from our reputation. We offer a large selection of restaurant bar stools in a wide range of colors and styles.  Whether you're looking for a wood frame or metal frame bar stools, backless stool or commercial wholeasle bar stools with back and arms, we have what you need at the prices you want in a variety of styles. For example, our DRB bucket metal barstool features a metal frame, vinyl seat covering, and is equipped with swivel capacity that evokes a retro feel thanks to the classic bucket seat combined with all the attention to detail.  Another retro stool is our DRB band backless metal barstool, perfect for fun diners. For a barstool with a classic barroom feel, you can't beat the BB30, a classic wood frame bar stool with a round wooden seat and ladder rungs underneath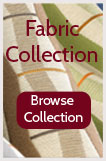 At Missouri Table & Chair, we understand the importance of quality restaurant furniture. We offer heavy duty commercial bar stools built to withstand the strain of a busy restaurant lifestyle without sacrificing any of the beauty you've come to expect from our reputation. We offer a large selection of restaurant bar stools in a wide range of colors and styles.  Whether you're looking for a wood frame or metal frame bar stools, backless stool or commercial wholeasle bar stools with back and arms, we have what you need at the prices you want in a variety of styles. For example, our DRB bucket metal barstool features a metal frame, vinyl seat covering, and is equipped with swivel capacity that evokes a retro feel thanks to the classic bucket seat combined with all the attention to detail.  Another retro stool is our DRB band backless metal barstool, perfect for fun diners. For a barstool with a classic barroom feel, you can't beat the BB30, a classic wood frame bar stool with a round wooden seat and ladder rungs underneath
We feature some of the latest in modern commercial restaurant furniture styles, and our large inventory proves it. For a classy, modern wholesale bar stools, our 527 features beautiful Mahogany, Natural or black wood frame with a windowpane backrest to add an extra touch of personality.  Whatever your needs, we can not only meet them but exceed them with our selection of quality commercial bar stools to fit any budget or décor.
Commercial Warranty with Quality at Wholesale Price
We offer a commercial warranty with our high quality restaurant tables and chairs to ensure you can buy with confidence. We understand the importance of durability in the fast-paced and often hectic world of the restaurant business, and that's why we intend to sell our customers not only appearance and functionality but also a commitment to excellence that is backed by a warranty to last throughout the years.
Our furniture professionals are readily available to ease the stress of purchasing  heavy duty commercial bar stools. Call us today and we can figure out the best options based on your restaurant's decor and budget for your wholesale bar stools need.