Upholstered Restaurant Booths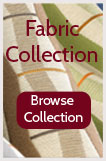 As a longtime customer favorite, upholstered booths can make for a welcomed addition to your restaurant. Most customers prefer a booth seating style to other options because of the extra comfort and privacy booth seating tends to provide. When choosing seating for your restaurant, upholstered booths are a wise investment. They look great, offer superior comfort, and are relatively easy to care for making them a long-lasting seating solution. This type of seating also offers a stylish appeal customers will love! We offer several options for upholstered booths of exceptional quality and elevated style. All of the restaurant booths we offer have been manufactured to meet our high standards of excellence using the most durable of materials, including high-resilient foam for added comfort. The bases and frames are made with sturdiness in mind to last for years. We offer seats in a variety of sizes, widths, and heights, as well as single, double, banquet, or a U-shape to accommodate your dining area measurements and seating needs.
There are many aspects of customization available, including a diverse selection of colors and patterns. We offer many different styles to accommodate the overall theme and décor of your restaurant. Whether looking for a perfect replica of classic 1950's booth with the standard glittering shine, a style with a high-top backing for added privacy, or a sleek, uptown design in rich colors for a sophisticated appeal, we have the options you need to create the desired atmosphere you want in your restaurant.
Aside from being durable and looking great, all of these options are easy to care for with simple cleaning procedures and the option of built-in crumb trays for added ease. When looking for seating of exceptional quality and comfort, our selection of upholstered restaurant booths has everything you need to create an inviting dining experience for your guests!
At Missouri Table & Chair, we know how hard it can be to find the right commercial furniture. We are here to help. With our wide selection of affordable options and our friendly team of furniture representatives standing by to assist you, shopping for furniture has never been easier. Call or chat with us today to find the perfect solution today!