Metal Restaurant Bar Stools - Pg 4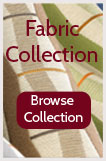 Commercial bar stools have become a staple in many restaurants across the globe. The overwhelming popularity of this type of seating has opened up the possibilities of bar stools available, and you can get bar stools in several different materials such as metal, wood, aluminum, laminate, and stainless steel. Metal bar stools at Missouri Table & Chair offer durability and visual appeal with plenty of budget-friendly options available. Metal frame bar stools offer a fun way to seat your guests while still helping to maximize the seating possibilities in your restaurant or business. They can evoke a sense of fun with our swivel options or a classier, refined model such as the Coffee Black Metal bar stool, featuring sleek lines and an embellished backing of a steamed coffee beverage. We feature bar stools in a variety of colors and materials to meet any restaurant's needs. We can coordinate bar stools with matching frame chairs to create a unified look to your dining area.
Ladderback Swivel Metal Frame Barstool

This swivel metal frame barstool features a ladderback style with 4 horizontal slats. Vinyl or wood seats.

Quick Ship item - usually ships within 2 days

Dimensions: 46.275'' H x 16'' W x 17.75'' D

Weight: 21 lbs.

Seat Style: Vinyl, Wood

Vinyl Seat Colors: Black, Buckskin, Espresso, Red, Wine

Wood Seat Colors: Natural, Mahogany, Cherry, Walnut, Black

Learn More

Clear Coat Metal Frame Barstool

This clear coat metal barstool features a ladder back with metal frame. This barstool is available with a wood or upholstered vinyl seat.


Quick Ship item - usually ships within 2 days

Dimensions: 42.25" H x 17" W x 18" D

Weight: 18 lbs.

Seat Style: Wood, Vinyl

Frame Color: Clear Coat

Wood Seat Options: Cherry, Mahogany, Walnut, Natural

Vinyl Seat Options: Black, Burgundy

Learn More
From the retro appeal of the DRB to the cool, chic of the 316, we have a stool for every taste and budget. We can customize many of our seating selections to ensure you receive the commercial furniture you are looking for to complete your dining space.
We offer a wide selection of metal bar stools, and one of our metal frame bar stools could be the perfect addition to revamp your unique dining space. We are confident the quality of our commercial bar stools will meet your expectations which is why we are pleased to offer a commercial warranty with all of our metal bar stools. Our commercial furniture is designed to withstand the wear and tear of restaurant life while providing you with the beauty and style needed to elevate your dining space from ordinary to extraordinary. We are happy to help you in your selection of one of our metal frame bar stools and to answer any questions you may have about our inventory. Call us to speak with a furniture specialist and make the dining space of your restaurant dreams into a new reality.