Metal Chairs for Restaurants - Pg 2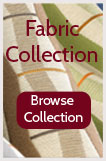 Metal frame chairs offer sturdiness and sleek, stylish appeal to many commercial restaurant dining spaces. The popularity and reliability of these chairs make them a continued staple in commercial restaurant furniture. Missouri Table & Chair offers many customizable options in our metal frame chairs. We understand how important it is to add a personalized touch to the furniture in your restaurant. We believe our chairs should be a representation of our commitment to not only our high standards for quality but also to your ability to shape your brand. For instance, choose from several designs, such as ladder back, wooden back, or vinyl back in a variety of designs. We feature metal frame chairs that have both no padding and cushioned padding, depending on your choice.
We allow customizations on many aspects of our stylish chairs. We offer a variety of fabrics and colors to choose from whether you're looking for something more traditional or something with a little more attitude. We can help you coordinate the colors, fabrics, and designs that will best complement your unique dining space.
We offer seating options to match any decor from the fresh, modern style of our Tempo Metal chair to the pleasing classic look of our 88S chair. Our restaurant metal chairs are durable and adaptable to meet the color scheme of your dining space while promising to be long-lasting, even in the high-traffic restaurant business.
Our budget friendly options mean you never have to sacrifice style or comfort to meet the seating needs of your restaurant. Many of our seating options can be customized and sold in sets to help ensure you get the exact seating arrangement needed for your establishment at a price you can afford. For easy information on selecting commercial restaurant metal chairs, be sure to check out our free guide loaded with helpful tips and suggestions. Call one of our friendly furniture experts today if you need help or have questions about our diverse selection or how to best assemble the dining space to not only meet your seating needs but also, fulfill your unique vision for your restaurant.