Commercial Restaurant Chairs - Pg 4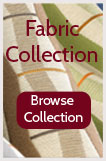 Proper seating can make the difference between a highly successful business and a flop as customers will want to be comfortable while they dine, and enjoying a great atmosphere. This does not necessarily mean that you have to spend a fortune on your seating, however. We have a great selection of commercial restaurant chairs that will suit any need, giving you the high-quality seating you need without breaking your budget. We feature a large selection of styles of commercial chairs for any hospitality setting. Whether you need chairs for a large banquet event space, a family style diner, a workplace cafeteria, or any other hospitality setting, we have the perfect chair for your business. All of our restaurant chairs come with a commercial warranty guaranteeing their durability. Choose the look you want from our various attractive styles. Traditional metal frame chairs with vinyl seats are highly durable and create a sleek, professional look instantly.



For something a little more cozy, wooden chairs come in many different colors to match your theme. Stacking chairs are also a possibility, being easy to transport and store when not in use, making them the perfect addition to establishments that regularly host large events.
Many different styles are available to complement the look of your decor. Open backs with rod supports are a popular choice, with dozens of intricate designs able to be detailed within the frame. Curved slat back designs are also available, as well as solid backs and more. Our huge selection of designs will ensure you can find a look that perfectly matches the decor of your restaurant, ensuring you create the atmosphere you desire to give your customers the best experience possible.
Our expert salespeople are knowledgeable on every style of chair we offer and give all customers personalized service by discussing alternative wood chairs, to metal chairs, and more. If you need more information or want assistance in choosing the best model for your establishment, feel free to contact us. We will be happy to help make your order as quick and easy as possible, matching you with the best commercial chairs for your space so you can get the seating you need in no time!