Restaurant Booths - Pg 2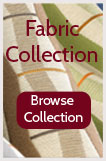 When searching for the right furniture for your restaurant, you want seating that meets a myriad of criteria such as affordability, comfort, style, and durability. The option of can meet all of those demands. One of the cozier and more comfortable seating options, guests will love the comfort, and casual vibe restaurant booths can give. These versatile booths come in a variety of styles and designs to help you create a unified look to match any décor. Constructed with high-quality materials, our booths are built to withstand the high-traffic of your restaurant. Whether from spills or just the hyperactivity of younger patrons, we have crafted our furniture with the strongest materials and in such a manner that leads to long-lasting durability. We are pleased to offer you a wide selection of exceptional restaurant booths in a variety of designs, which are all offered at our competitive prices. With our wide inventory of commercial restaurant furniture, we offer many options for customization. When it comes to finding the right booth for your hospitality business, Missouri Table and Chair takes great pride in creating a custom-made booth, so you always get the perfect fit for your business.
From the desired color, style, ad size specifications to the ideal fabric whether vinyl or upholstery, we work tirelessly to ensure complete satisfaction with the booths. Our custom-made restaurant booths are not simple and generic. They are a reflection of your individual restaurant, and we can easily add smaller details to make them unique, such as head rolls, crumb-strips, sinuous spring seats, top and end caps, and many more customizations.
For over 30 years, we have been the top source for commercial restaurant furniture. While we offer an expansive inventory, what really sets us apart from the competition is our outstanding customer service combined with our affordability. We understand the budget constraints many restaurant and hospitality business owners are faced with every day, and we aim to keep our prices fair. Our friendly and knowledgeable representatives would be happy to assist you in selecting your perfect custom-made restaurant furniture today and help you figure out the best fit for your budget.