Wooden Restaurant Bar Stools - Pg 3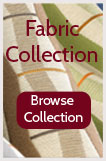 Wood frame bar stools are one of the most popular options when it comes to affordable, quality seating. Wood bar stools have a longevity equal only to their beauty. Bar stools made from our quality wood come in a variety of styles and selections. We offer a vast array of wood frame bar stools and can easily customize them to meet any restaurant's functional or décor needs. Our bar stools come in a range of colors and with seat choices such as wood, vinyl cushioned, or upholstered cushioned. We offer a range of styles, such as the Sonoma, which displays sleek lines and a curved backing, in addition to the option of padded or wood seats, to the timeless appeal of the Boston wood frame bar stool, reminiscent of classic library chairs with a slanted design on the backing. Many of our bar stool models can be paired with matching chairs to help create a unified look to your dining space. Whether you are looking for something modern or classic, Missouri Table & Chair has the wood bar stool to meet your needs.
Wood bar stools make a great addition to any dining area because they are durable and mesh well with a majority of decors. A natural, beautiful wood finish can accentuate and highlight many different color schemes. Our wooden frame chairs can complete your dining area with ease and affordability. Here we supply our customers with high-quality furniture to last the years. We offer a commercial warranty for our wood frame bar stools because we believe in the quality of our commercial furniture and aim to give you the best value at the best price. We are happy to help you make our quality wood frame bar stools a part of your restaurant. We offer the option of matching chairs to compliment your bar stool choices. If you're interested in creating a durable and attractive dining area, call us and speak with one of our furniture representatives. We're happy to help make your dining area more inviting with our beautiful wood frame bar stools.